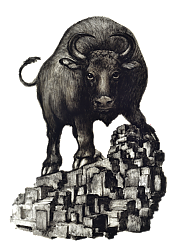 Shambhala Day Celebration: The Year of the Iron Ox
Cheerful Shambhala Day
Shambhala Day marks the beginning of the New Year, which is one of the most important days of the Shambhala tradition. Based on the traditional Tibetan New Year's celebration of Losar, the day is calculated astrologically according to the Tibetan lunar calendar, and changes every year to coincide with the annual lunar cycles. This year, Shambhala Day falls on February 12th, as we begin the year of the Iron Ox.
Join us as we celebrate together via zoom on Saturday, February 13th from 1 - 3 PM.
Shambhala Day continues to be an important time to gather and feel what brings us together and keeps us together as a community. Everyone in the extended community, friends and family are welcome.
Join here: https://us02web.zoom.us/j/83808465438
Meeting ID: 838 0846 5438 One tap mobile +12532158782,,83808465438# US (Tacoma) +13462487799,,83808465438# US (Houston)

About our Local Celebration
This year we celebrate Shambhala Day online, as Harrison House remains closed due to COVID precautions. Our program starts with a traditional Lhasang offering and includes a message about this past year and what's to come in 2021 from the Board of Directors, updates from our Practice & Education Team, and appreciation for new members.
We'll share our appreciation and gratitude for four retiring members of leadership: JoAnn Schindler and Annica Holder from their Co-Director roles, Terry Jaworski as Director of Societal Health and Well-being, and Ladan Yalzadeh as Director of Culture and Decorum. We are also pleased to welcome Trevor Slocum as our new Director of Societal Health and Well-being!


Fundraising
Shambhala Day is traditionally the one day of the year that we make a fundraising request for Shambhala Global Services (SGS), which supports so much of what we do locally and for centers accross Europe and North America. You can learn more about what SGS supports here.
International Broadcast - Friday, February 12
We encourage you also to join Shambhala Online for the Shambhala Day Address on Friday, February 12. The broadcast program this year will include joining together in worldwide group practice, sharing Shambhala culture, and greetings from throughout our worldwide community. There will be new components to this year's broadcast as well as some more traditional elements.
Questions? Contact [email protected].