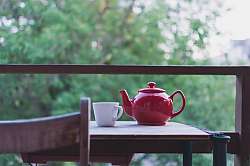 A Good Death
Join us for an open, honest, and unrushed conversation about death, dying, and living with a concious awareness of death.
This is a group-oriented discussion with no agenda or biases. A time and virtual place for people to share ideas, feelings, experiences, concerns, and to honour death in our lives. We view death honestly in order to encourage us to live our lives fully.
In this conversation, participants will be invited to begin identifying end-of-life wishes and be offered some of the end-of-life planning documents. There will be space for whatever is arising and an opportunity to break out into groups for further discussion. There is no set agenda or to-do list; this space can be whatever is needed in the moment.
You're invited to bring a snack and beverage to enjoy during this conversation.
A Zoom link will be sent to registered participants on Friday, June, 26 around 1:00 PM PDT.
Questions? Contact [email protected]