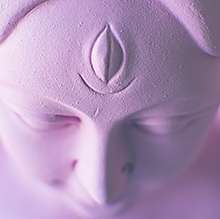 Reclaiming Women's Stories and the Feminine Principle in Buddhism
with Holly Gayley & Richard Merrill
As Buddhist practitioners we have heard many stories of accomplished masters, but few about accomplished women, who have remained in the shadows of history. Retrieving these stories can enliven our understanding of the dharma and the various ways that wisdom and compassion are embodied. Touching into the feminine principle and learning about a broader spectrum of role models for awakening is vital for people of all genders to help restore balance in our practice and everyday lives.
Reclaiming Women's Stories of Resilience & Accomplishment
Friday Night: 6:30 to 9 PM
Explore the lives of women meditation practitioners from different times and places in Buddhist history. Their stories of resilience and accomplishment can give us insight into how to use challenge, disappointment, and loss as fuel along the path of liberation. Through recovering women's voices and experiences, we can reimagine our own approach to the spiritual journey as both individuals and as a community. This Friday night talk is open to the public and has a suggested donation of $30. If you wish to attend the Friday night talk only, please register on this page. (link to registration page for Friday night talk only.)
Wisdom, Compassion, and the Feminine Principle
Saturday: 10 AM to 6PM
Join us as we explore the social relevance of the classic Mahayana teachings on emptiness and compassion. How do we recognize habitual patterns and conditioning that keep us from recovering a sense of wholeness and connection? The Mahayana offers playful tales to see through the apparent solidity of dualism, including gender binaries, and heartfelt practices to break down the barriers between self and other. We will evoke the great mother Prajnaparamita and the female bodhisattva Tara through the teachings and practices they embody.
The day will include engaging in compassion practice, dialogues and movement exercises. Through practicing contemplative movement, we rediscover our innate capacity to live more fully and know directly through awareness anchored in non-conceptual embodiment. We will explore a sense of returning home, lowering the center of gravity and trusting the raw, unfiltered, pre-verbal wisdom that is our natural inheritance. Participants are encouraged to modify the movement work as they desire in order to feel comfortable and safe.
This program will assist us in understanding how we have been shaped by social conditioning, foster healing and resilience, and connect us to the play of open space.
Bios
ACHARYA HOLLY GAYLEY, a professor of Buddhist Studies and senior teacher in the Shambhala lineage, has focused her research and writings on the stories of Buddhist women practitioners. Most recently, in her book Love Letters from Golok: A Tantric Couple in Modern Tibet, Gayley chronicles the courtship between two Buddhist tantric masters, Tāre Lhamo and Namtrul Rinpoche, and their role in reinvigorating Buddhism in eastern Tibet in the wake of the Cultural Revolution.
RICK MERRILL is professional dancer and choreographer. He performed and taught for many years in New York City, throughout the US and Europe and most recently was a senior faculty member in the Theatre and Dance Department of Western Washington University. A member of the Shambhala Buddhist community since 1974, Rick teaches meditation and embodied contemplative movement
Questions? Please contact Sydney Munger at [email protected].