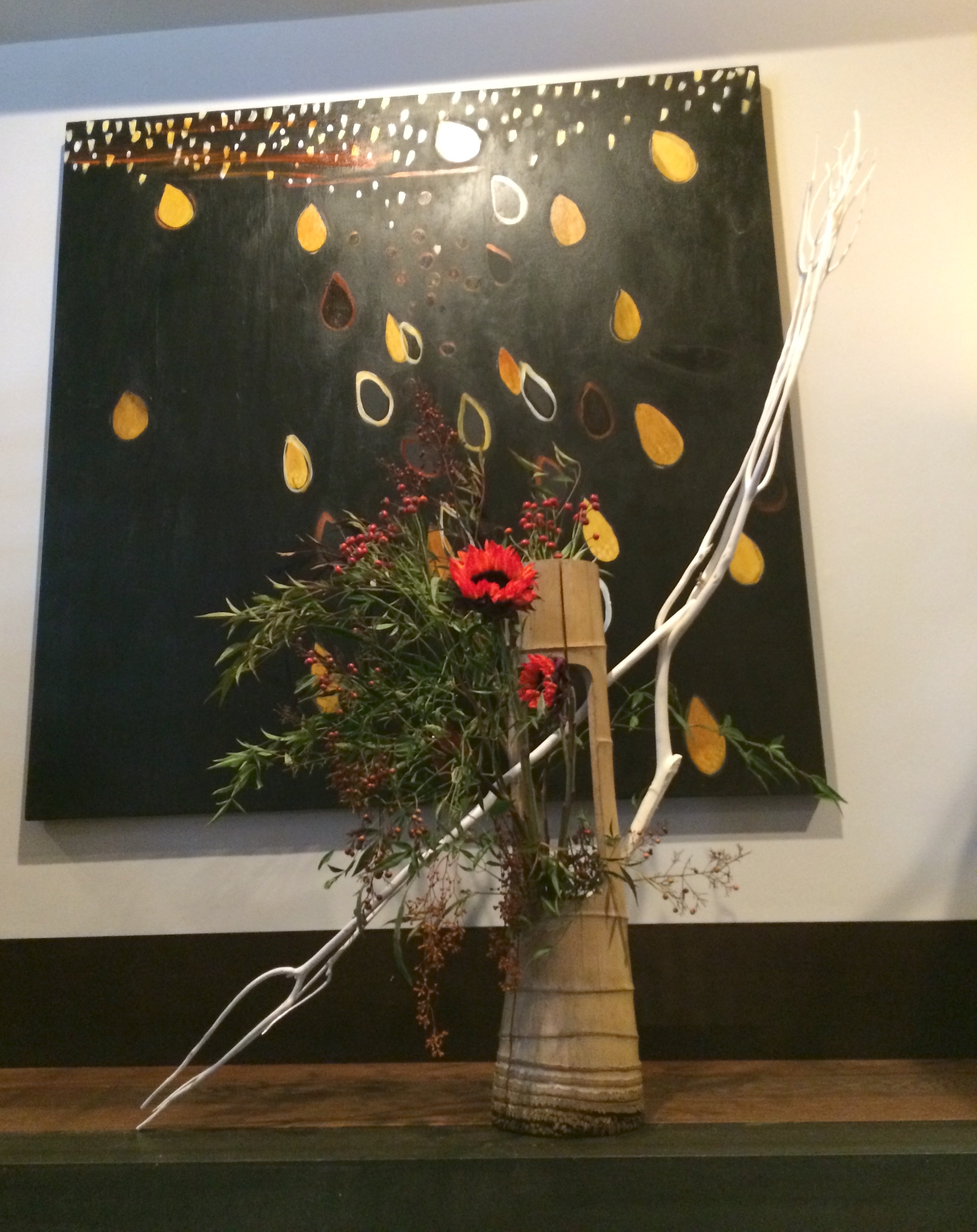 Kalapa Ikebana: The Art of Flower Arranging [Online]
with Shelley Pierce
This class is currently being offered online!
Kalapa Ikebana is a contemplative practice in the Japanese art form of flower arranging. These unique teachings combine the traditional forms from the Sogetsu School of Ikebana, with the teachings of Shambhala.
Kalapa Ikebana, elucidated by the great meditation master and artist, Chögyam Trungpa, Rinpoche, mixes these traditional teachings with mindfulness awareness practice. Training in joining heaven, earth and humanity, class participants create art that focuses on space, form and energy, and the viewer of the arrangement feels the environment has changed.
Participants will be asked to bring their own tall container, or use a flat dish with a kenzon (frog) and flower clippers or heavy scissors, as well as a few tall branches and several flowers with foliage if possible.
The class will include a demonstration on-line, showing a traditional diagram. Everyone will have an opportunity to emerge with an arrangement, display it to the group, and write a haiku (3 lines poem).
Ikebana workshops will be given once a month on a Saturday. Please check the program listings page for future workshops.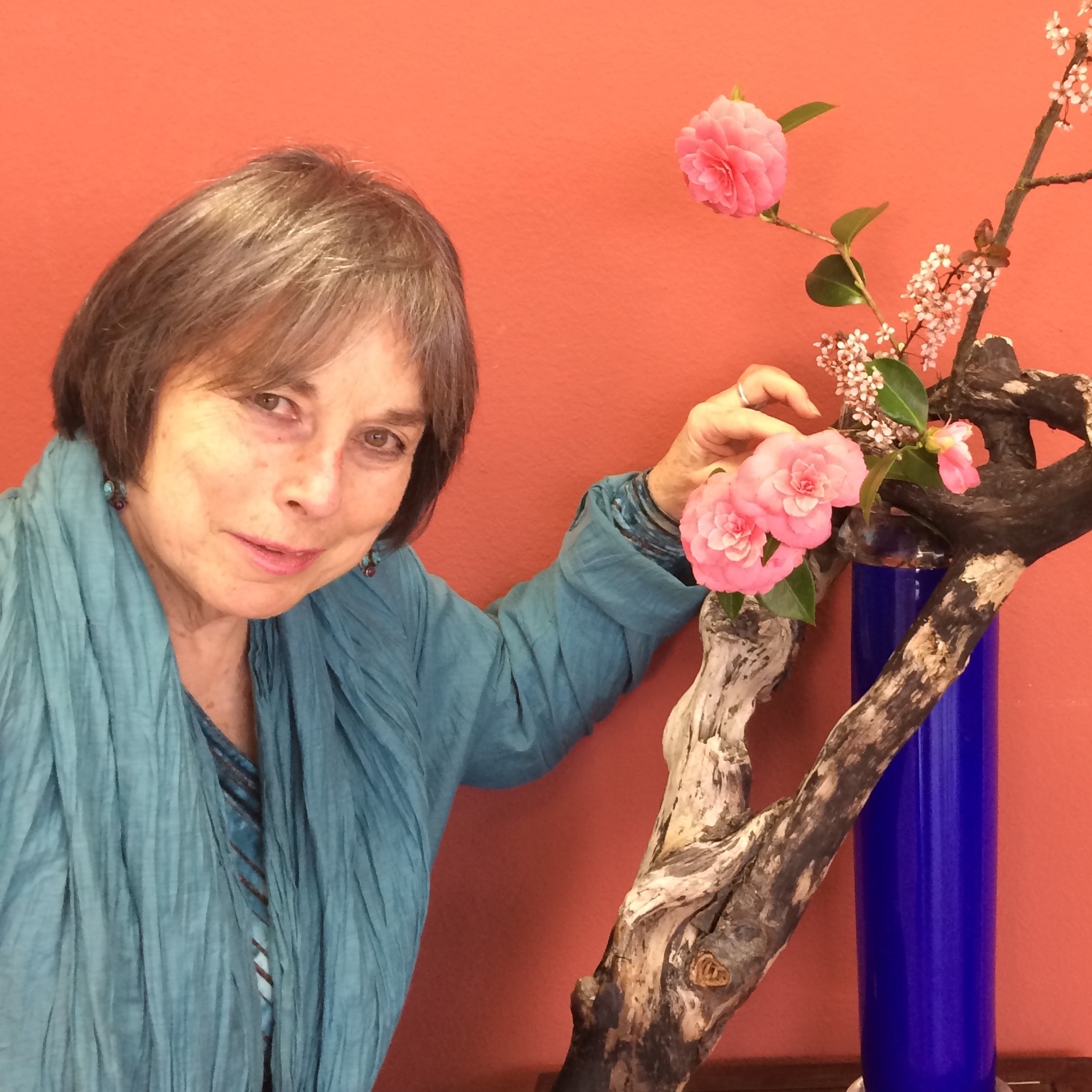 Skilled instructor Shelley Pierce has been a certified teacher of the Sogetsu School of Ikebana since 1990, and also teaches Kalapa Ikebana, having studied with Chögyam Trungpa, Rinpoche. Participants of her classes have experienced an informative, creative process often ending with spontaneous haikus!
Prerequisites: None, this program is open to everyone.
Location: Currently online! Register to receive the Zoom information.
Our Generosity Policy: We have a generosity policy to make our offerings available to all who wish to participate. If the program price is an obstacle for you, please consider what works for you, and offer as much of the program fee as you can. For those who can offer more than the program price, we have a "patron price". Your generosity in offering the patron price helps cover the costs for others who are not able to pay the full price.
Questions? Please contact Shelley Pierce, [email protected]. For information about our registration and generosity (program discount) policies, please check our Program Policies and FAQs page.