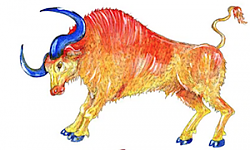 Dön Season 2021 – Live Talks [with Shambhala Online]
Leading up to Shambhala Day 2021, Shambhala Global Services is pleased to offer daily practice programs through the entire Dön Season. Join a different Shambhala teacher each day for a talk followed by guided practice. Events are free and open to all.
Click here to sign up for daily e-mailed practice reminders!
This programming series is presented by the Shambhala Day 2021 planning team. To reach them, please email [email protected].
Dön Season 2021 – Live Talk Schedule
Click to register for the Zoom events!
By registering using the link above, you will receive Zoom access to all live talks in the daily series.
"Who are the Mamos and What Principle is at Work There?"
Acharya Mathias Pongracz
February 1, 2021 (19hr CET)
Guardians of environmental and elemental balance – keeper of harmony and bringer of turmoil, disease and unrest when respect of natural elements is abandoned.
"Fresh Start"
John Rockwell
February 2, 2021 (8pm Atlantic)
It's never too late to take a fresh start.

"Confession & Purification"
Tom Berthoff
February 3, 2021 (5:30pm Eastern)
"Facing In, Facing Out"
Toby Sifton
February 4, 2021 (6:30pm Eastern)
"Female Energy in Turmoil"
Ute Reinhart & Francesca Dalio
February 5, 2021 (6pm CET)
This talk will be given in French with English translation.
"Mamos and the Mamo Chant"
Acharya Dan Hessey
February 6, 2021 (5:30pm Eastern)
"Sunday Gathering: Transforming Personal and Societal Obstacles"
Acharya Fleet Maull
February 7, 2021 (3pm Eastern)
This talk will be given as part of the Shambhala Sunday Gatherings series. Follow this program's separate registration link to participate by clicking here to register.
"Magyal Pomra and the Relationships between the Protectors of the Three Courts"
Kristine McCutcheon
February 8, 2021 (6:30pm Atlantic)
"What Allyn Lyon Taught Me About Ekajati"
Marian English
February 9, 2021 (5:30pm Eastern)
"Inviting Chaos"
Shastri Will Ryken
February 10, 2021 (6:30pm Eastern)
Click here to view a Time Zone Converter
View the full details on the Shambhala Online landing page here.