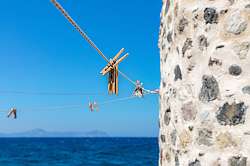 Making Art and Washing Your Socks Are the Same: A Conversation with Marcia Wang Shibata [Online]
People believe making, looking at or buying art is special and maybe sacred, above other kinds of activities like washing socks which is usually thought of as ordinary or mundane.
It turns out that from one point of view, these two activities are simultaneously special, sacred, ordinary and maybe even mundane.
Our view depends on our state of mind and how we live our daily lives, always looking for the "chocolate covered" moments or, as if every moment is our last, without panic or drama.
Join us from anywhere in the world for a live Zoom conversation with Master Shambhala Kado/Ikebana Instructor, Marcia Wang Shibata. There will be a period of time dedicated to sitting meditation as well as opportunities to ask questions of Ms. Shibata. It is not necessary to be an 'artist' to participate, nor to have meditation experience. Please register in advance below to receive the Zoom link.
Join us for a follow up live Zoom talk and Kado ikebana demonstration with Ms. Shibata on November 14th. Click HERE for more information and to register for the November program.
Marcia Wang Shibata is a Master Shambhala Kado/Ikebana Instructor within the Shambhala Buddhist community and founder of the Shambhala Kado Rigden School of Ikebana. She is a student of Chögyam Trungpa Rinpoche and Sakyong Mipham Rinpoche. Having studied and practiced in both a major classical and modern Ikebana school, she teaches from the view of nature's innate wisdom and Buddhist/Shambhalian compassionate warriorship.
This program is a collaboration between Seattle Shambhala and LA Shambhala Centers. Registration is through the LA Shambhala Website.
To register, click here.
For questions, contact [email protected]