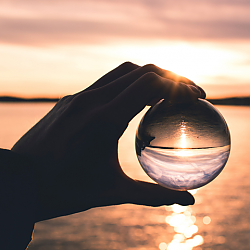 Online Summer Retreat : The Paramitas and the Practice of Justice
with Rachel DeMotts
The profound structural inequalities of the world we live in are laid bare before us in this moment, and if we are not outraged then perhaps we are still asleep. Sitting meditation is not a way for us to escape the problems of any given moment. It is a way for us to wake up, to engage fully, and to act from a place of love. The paramitas, or perfections, comprise the way of the bodhisattva and remind us to focus on how we show up for the world in each breath. The current moment demands more of us, and it offers us another chance to live our practice rather than leave it on the cushion. Returning to generosity, discipline, patience, exertion, meditation, and prajna help us to extend ourselves to others skillfully and clearly.
This seven-day retreat will be held in our homes where we will connect with other participants via Zoom. While we will not be together physically, we will nonetheless create a container together that will ask much, but offer more. The daily schedule will include sitting meditation, talks, study time, and discussions. It will be an opportunity for us to look closely at our own minds and patterns, and to support each other in opening up and asking the hard questions that a more just world demands of us.
The Summer Retreat Online is a commitment for the evening of July 10, and mornings from 8 AM - 12 PM from July 11th-17th.
Note: This program does not meet weekthun requirements for assembly programs.
Please contact Sydney Munger ([email protected]) if you have questions.