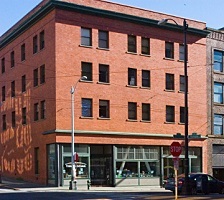 Awake in Action (AiA) at the Union Hotel
Each month, volunteers from Seattle Shambhala Center serve sandwiches, cookies, hot cocoa and apple cider, and sponsor an art project for residents of the Union Hotel, which is part of the Downtown Emergency Services Center (www.desc.org).
Please join us if you can for a fun community service event - we can always use more volunteers.
Interested in donating to support Awake in Action? Make a one-time donation here by selecting the Awake in Action field to help fund snacks and other supplies.
Prerequisites: None, open to everyone.
Location: the Union Hotel in Pioneer Square.
Questions? Contact Sandra at [email protected], 206-313-1742, if you need directions or have any questions.