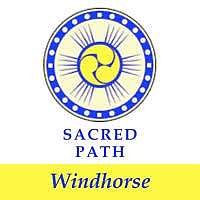 Windhorse
with Dan Peterson
This is the second weekend retreat of the Way of Shambhala Sacred Path series.
At this retreat we begin studying the root text that gives the instruction for "Raising Windhorse," a practice for opening the heart and refreshing one's confidence. The practice is a way to attune one's personal energy and presence and to bring about skillful and heartfelt social engagement, enabling the warrior to go forward in the midst of whatever challenges occur.
Prerequisite: Great Eastern Sun.
Location: Seattle Shambhala Center, 3107 E Harrison St, Seattle.
Our Generosity Policy: We have a generosity policy to make our offerings available to all who wish to participate. If the program price is an obstacle for you, please consider what works for you, and offer as much of the program fee as you can (the minimum for this program is $50 to cover the cost of materials). For those who can offer more than the program price, we have a "patron price". Your generosity in offering the patron price helps cover the costs for others who are not able to pay the full price.
Registration: When registering, you'll have the opportunity to pay online through PayPal (note that you can use a credit or debit card, a PayPal account is not required). If you can pay online at the time of registration, please do so -- it greatly simplifies things for us. In the event a program fills up, we cannot hold your space in the program unless we've received your payment, or unless you've contacted us to make other arrangements. For further details, see our Program Policies and FAQs page.
Questions? If you have any questions about the program, contact Sydney Munger, [email protected]seattleshambhala.org.