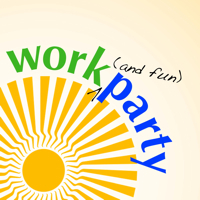 Community Clean-up Day
The day before the new year is called Neutral Day, which is a celebration of restoring our good nature – all the fresh cleanliness hiding beneath the layer of dust or the pile of clutter. Join us in preparing for the new year by coming together to clean up our Center on Sunday, February 23rd after open meditation and discussion.
Projects we hope to tackle: sweeping and vacuuming, cleaning the kitchen, uplifting the shrineroom and community room, and organizing the office space. This is a chance to prepare our space and ourselves for the year to come.
We'll celebrate a job well done with pizza and snacks.
All are welcome. The larger the group, the quicker the work will go and the more fun we will have!
Questions? Contact Annica at [email protected] for more information.
Location: Seattle Shambhala Center, 3107 E Harrison St, Seattle.