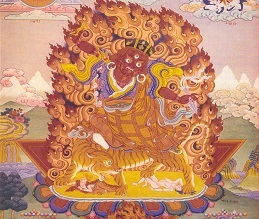 Sadhana of Mahamudra

The Sadhana of Mahamudra is a text received and written down by Chögyam Trungpa Rinpoche. Meant especially as a practice for this particular time in the world, it embodies a way of invoking the energy and wisdom of the Kagyü and Nyingma schools of Tibetan Buddhism and cutting through all forms of dogmatism.
The practice involves chanting the text and relaxing into the atmosphere that doing so creates.

At the Seattle Shambhala Center we practice the Sadhana of Mahamudra on new and full moon days (schedule permitting), at varying times. Everyone is welcome, no previous experience with the practice is necessary, and participation is free of charge.
Prerequisites: None (open to everyone), though previous meditation experience is suggested.
Location: Seattle Shambhala Center, 3107 E Harrison St, Seattle.
Questions? Contact us at [email protected].