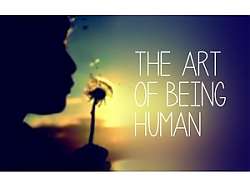 Shambhala Training Level I: the Art of Being Human
Through the practice of meditation, we begin to glimpse that goodness, rather than confusion, is the unconditional ground of our existence. Opening to ourselves with gentleness and appreciation, we begin to see our potential as genuine and compassionate human beings.
This first weekend retreat of the Way of Shambhala path of training introduces the practice of meditation and the basic principles of the Shambhala teachings. The retreat includes meditation instruction and practice, talks, group discussion, and individual interviews.


Prerequisites: This program is open to everyone, and no previous experience with meditation is necessary.
Location: Seattle Shambhala Center, 3107 E Harrison Street, Seattle
Our Generosity Policy: We have a generosity policy to make our offerings available to all who wish to participate. If the program price is an obstacle for you, please consider what works for you, and offer as much of the program fee as you can. For those who can offer more than the program price, we have a "patron price". Your generosity in offering the patron price helps cover the costs for others who are not able to pay the full price.
Registration: When registering, you'll have the opportunity to pay online through PayPal (or by credit card), which greatly simplifies the process for us. For further details, see our Program Policies and FAQs page.
Questions? Please contact Sydney Munger at [email protected].