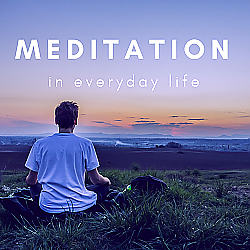 Meditation in Everyday Life
While meditation has many benefits, establishing a consistent personal practice can be extremely challenging for both new and experienced meditators alike. This five week Mindfulness Meditation program is designed to help new meditators develop a regular practice and bring the benefits of mindfulness meditation to their daily lives. Through establishing a consistent meditation practice, we learn to relax and simply be with whatever is going on in our lives. Over time, this meditation helps us to cultivate courage, humor, and stability in the face of the daily complexities we all experience – in our jobs, relationships, and all aspects of daily life.
Meditation in Everyday Life is the first course in the "Everyday Life" series of the Way of Shambhala path of training, and combines technique and view in a setting of support and community to provide you with everything you need to build a healthy, strong meditation practice.
Prerequisites: None - Open to all!
Location: Seattle Shambhala Center, 3107 E Harrison St, Seattle.
Our Generosity Policy: We have a generosity policy to make our offerings available to all who wish to participate. If the program price is an obstacle for you, please consider what works for you, and offer as much of the program fee as you can. For those who can offer more than the program price, we have a "patron price". Your generosity in offering the patron price helps cover the costs for others who are not able to pay the full price.
Registration: When registering, you'll have the opportunity to pay online through PayPal (or by credit card), which greatly simplifies the process for us. For further details, see our Program Policies and FAQs page.
Questions? Please contact Sydney at [email protected].